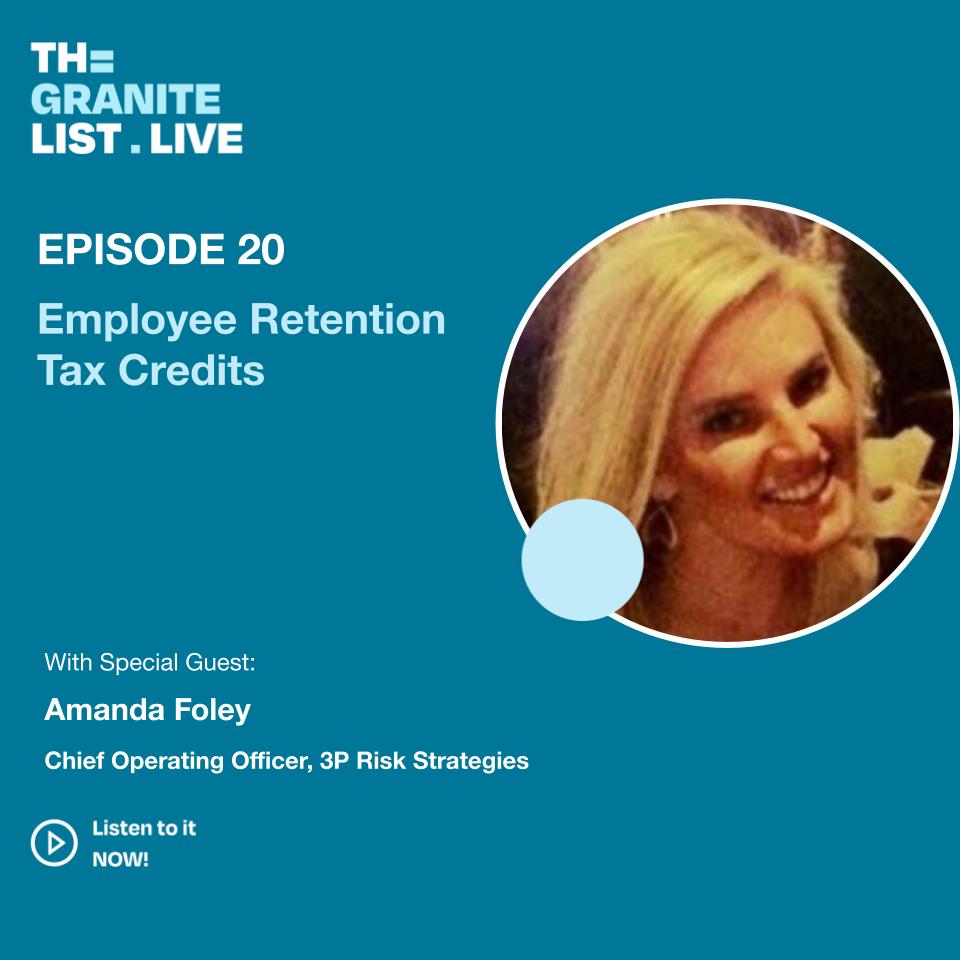 As the tax season comes to a close, we've all got two things on our minds; "Did I file those right? It felt too easy" and "What kind of returns are we looking at this year?" Leigh and Sally are joined by Amanda Foley to discuss the complicated importance of Employee Retention Tax Credit, and what this new stimulus program that Covid brought us means for you and your business. Lots of money was lost when the pandemic shut down capitalism in a sense, and this year you should know how to get paid back. Find out who is eligible, and for how much, in this episode of The Granite List Live, with special guest Amanda Foley.
About Leigh and Sally's guest - Amanda Foley
Amanda Foley serves as COO of 3P Risk Strategies, a firm built around reducing risk and offering voluntary benefits to the employer space.
With over 15 years of experience in the benefits arena, Amanda Foley began her career as an employee benefits advisor. She grew her footprint in the space as a relationship manager focused on health management solutions. Prior to joining 3P Risk, she was most recently the Director of Business Development for LifeSpeak, a digital platform that has been lauded as hosting one of the largest libraries of wellness content.